Posted in Juniors
Posted on 6 March 2022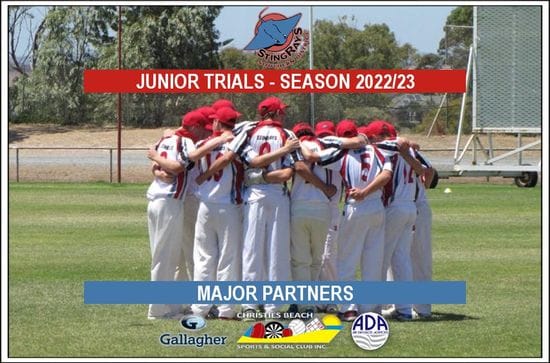 Southern District Cricket Club will be hosting our Junior Boys trials at Bice Oval on Thursday 17 March 2022 and Thursday 24 March 2022 for the upcoming 2022/23 season.
The trials are for EXISTING and NEW players.
To register your interest please contact our Junior Coordinator Ripu Soodan via email on ripu_soodan@yahoo.com. Ripu will provide you with further information and a player identification form which is required to be filled out before 10 March.
Posted on 2 March 2022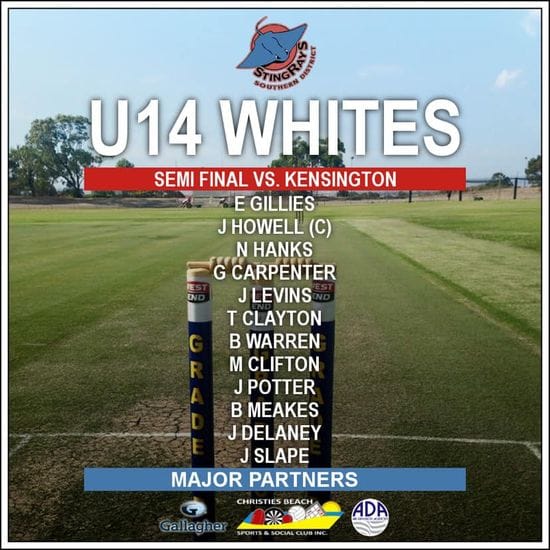 The Stingrays are in the Finals!

Our U14 Whites take on Kensington in a Semi Final over the next two weekends at Park 25. The side captained by Joel Howell and coached by Marty Clifton finished second on the table after the regular season to qualify.

The club congratulates them on what they have done thus far, as well as wishes them all the best over the next two weekends as they look for a win.