Posted on 1 March 2022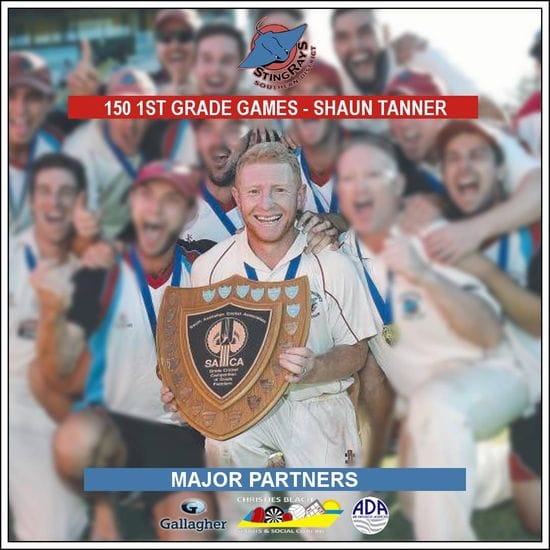 Round 12 marked Shaun Tanner's 150th 1st Grade Match for Southern District Cricket Club.

Shaun began at the club as a junior before going back to his local club Pt Noarlunga where he soon became A Grade captain. After winning an A Grade premiership at Porties he returned back to Southern District where he made his way through the senior grades into the 1st Grade.

Since his 1st Grade debut, Shaun has become one of the best allrounders in the Premier Cricket Competition and has numerous accomplishments to his name. With the bat he has scored two 1st Grade hundreds and just under 7,000 club runs. With the ball he has taken numerous five wickets hauls, including 5/80 in his 150th match. As well as this Shaun is the clubs leading 1st Grade wicket taker, with 236 wickets.

Shaun was also the Southern District Cricket Club 1st Grade Captain for 6 seasons, where he led the side to the clubs first 1st Grade Premiership in the 2015/16 season, including hitting a 6 out of Woodville Oval to bring up the win. He has also been the clubs 1st Grade coach as well as roles as an assistant coach. Shaun is also a Playing Life Member of the club.

The Southern District Cricket Club would like to congratulate Shaun on this outstanding achievement.