Appointment of John Lonergan as Women's Cricket Director and Coach
Posted by Stingrays on 4 August 2022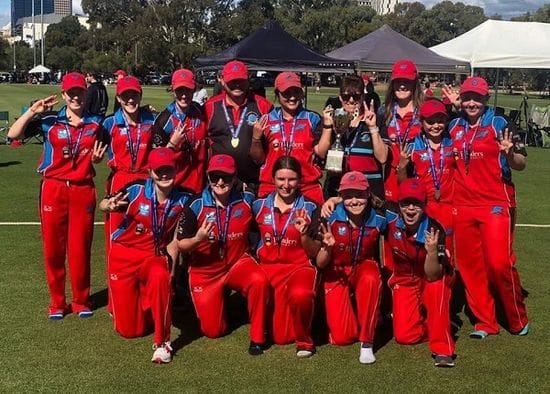 The Southern District Cricket Club is excited to announce the appointment of John Lonergan as Women's Cricket Director and Coach.
The club is embarking on a 3 year plan to re-establish it's women's cricket program and help strengthen the depth of Women's Cricket in the City of Onkaparinga and Fleurieu Peninsula.

John is a qualified level 2 Coach with significant experience in all things cricket these include;
Current Head Coach Australian Cricket Team for Players with an Intellectual Disability
Assistant Coach Australian Cricket Team for Players with an Intellectual Disability (2014-2016)
Various Coaching roles at Goodwood Cricket Club over many years
Director of Coaching/Head Coach Northern Districts Cricket Club
Provides 1 to 1 Coaching to Women, Men and Juniors as part of his business
Open Men's South Australian Indoor Cricket Coach (2003-2005 and 2009-2015)
Various SA Masters Indoor Cricket Coaching roles (Over 30 Men, Over 35 Men, Over 30 Women)
John is a former player at the Southern District Cricket and is excited by the challenge

"What a great challenge, the Southern area is full of talented sportswoman and we are keen to ensure they have opportunities to explore the game of cricket. We have a 3 year plan to establish a strong player group to represent our area and to assist kindred clubs strengthen their women's cricket programs. To establish a playing pathway and gives another Tahlia McGrath the opportunity to represent Australia is the clubs aim. To be part of that is very exciting."
"John is a great addition to our Cricket Coaching resources" said Club President Nigel Smart. "a resource solely focussed on women's cricket, supported by our High Performance Operations Committee and the Board emphasises the clubs resolve to resurrect our women's cricket program. We wish John every success in this exciting role."
John's first step will be to make contact with players involved with the club in recent years and liaise with the wider cricket community to start the conversation about women's cricket in the South.
John can be contacted via his mobile 0413 319 044 or email john@inclusiveitconsulting.com.au